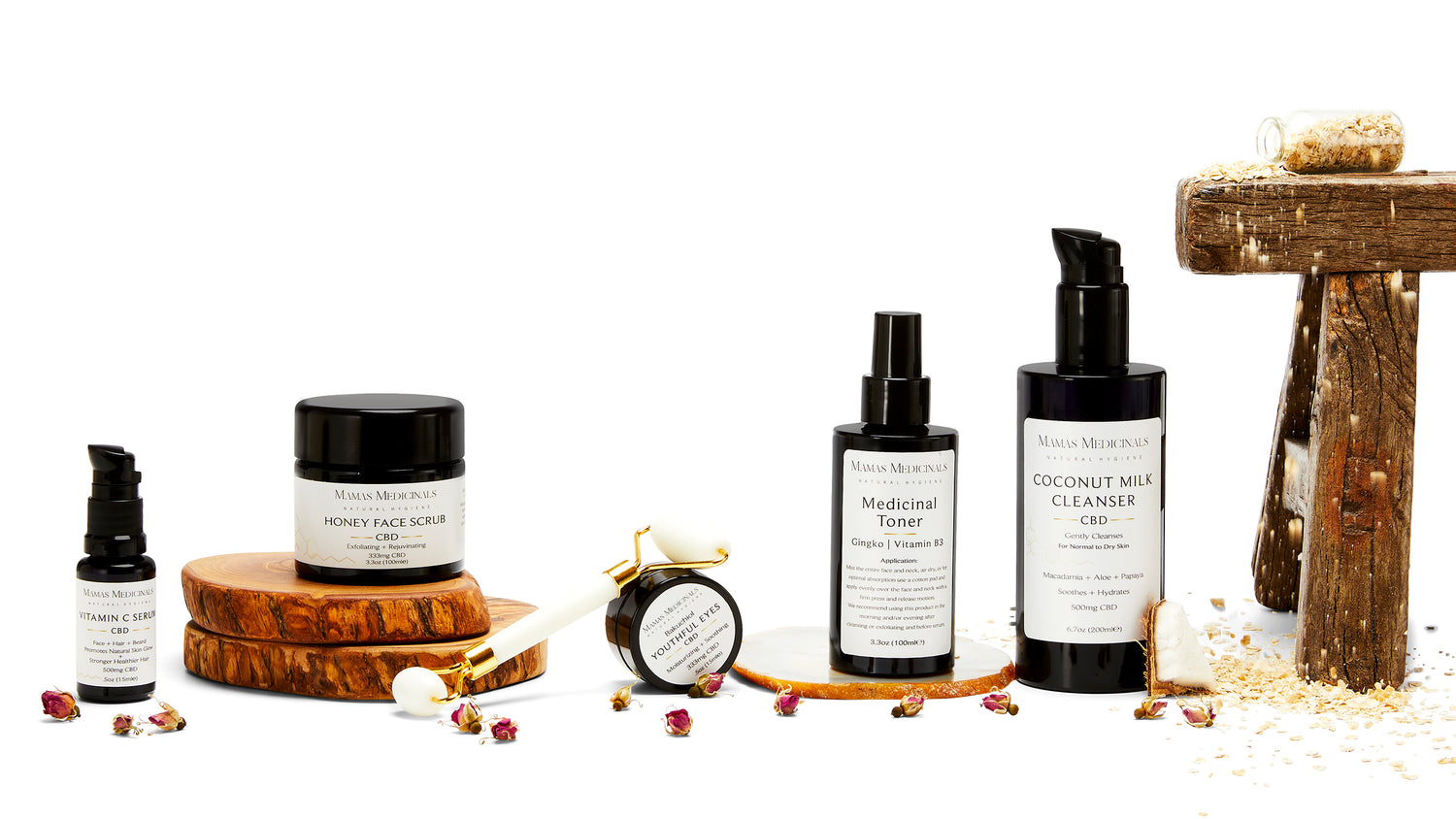 Bring on Clear Skin Today with Adding Minerals, Botanicals + CBD
Anti-inflammatory Botanicals Treating Acne
Uncontroversial Face Care Bundle
Regular price
$170.00 USD
Regular price
$212.00 USD
Sale price
$170.00 USD
Unit price
per
Sale
Sold out
Share
View full details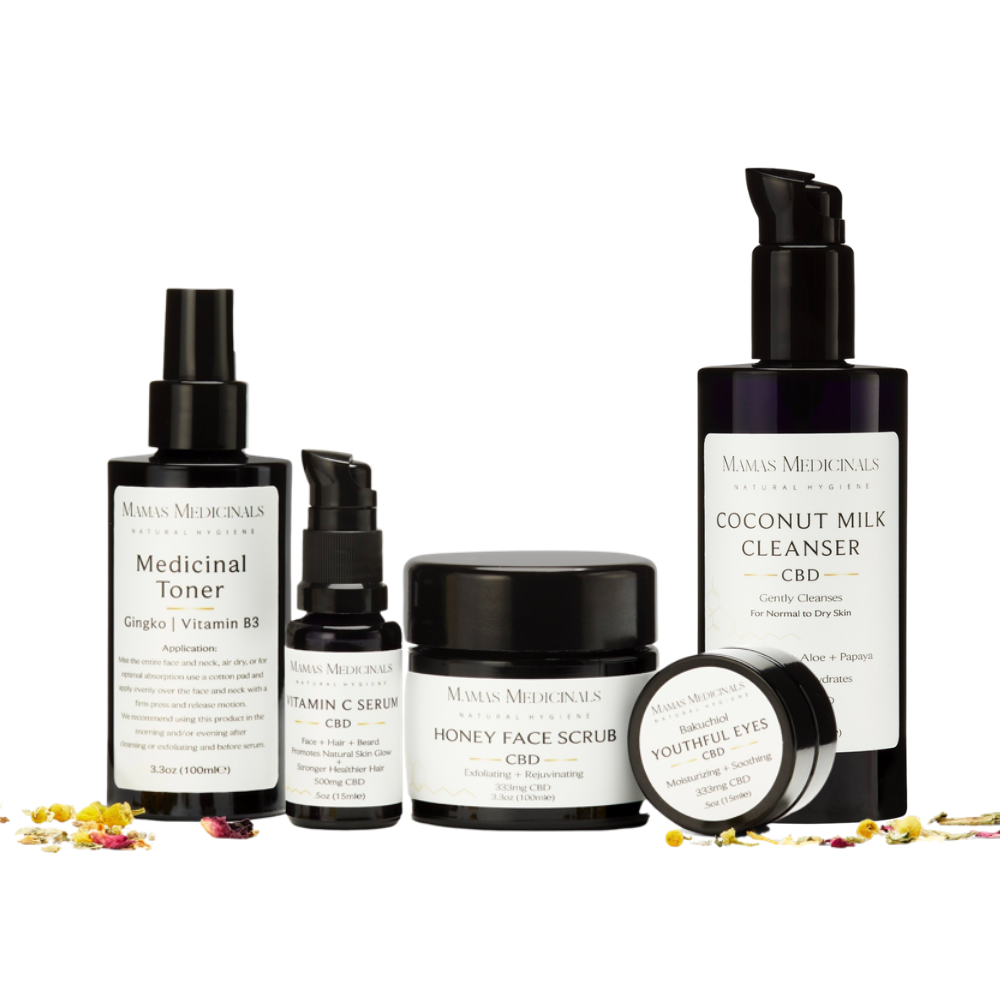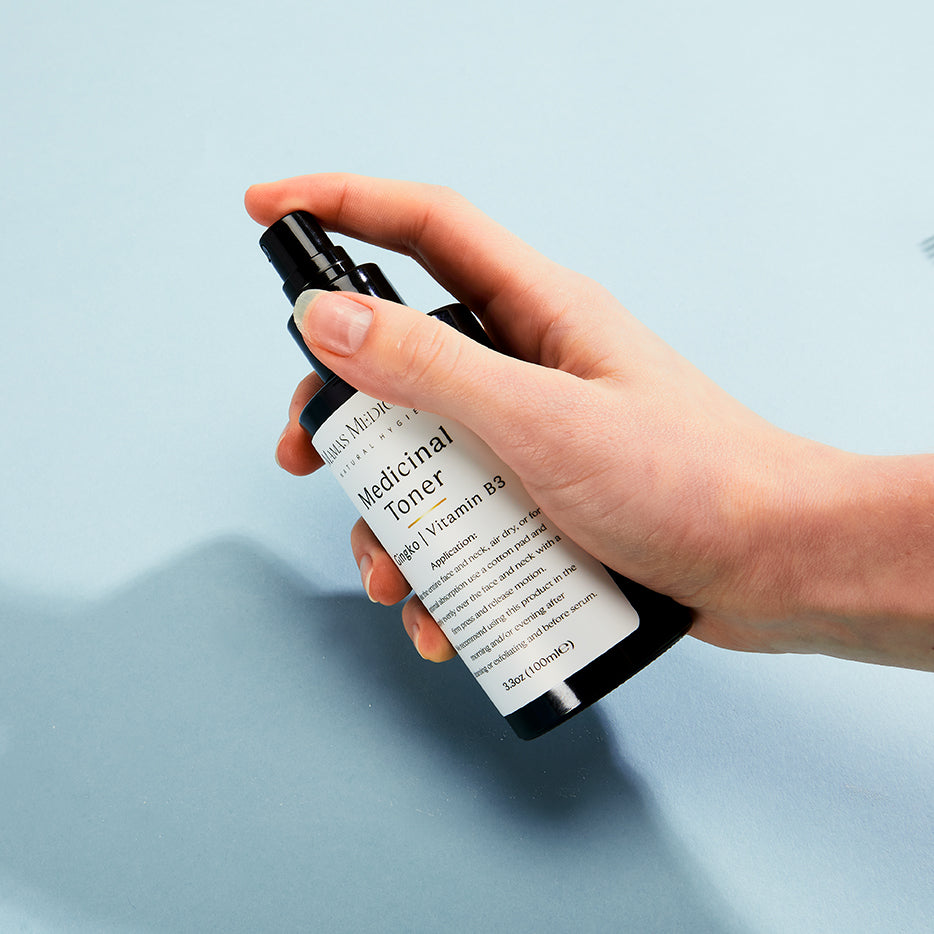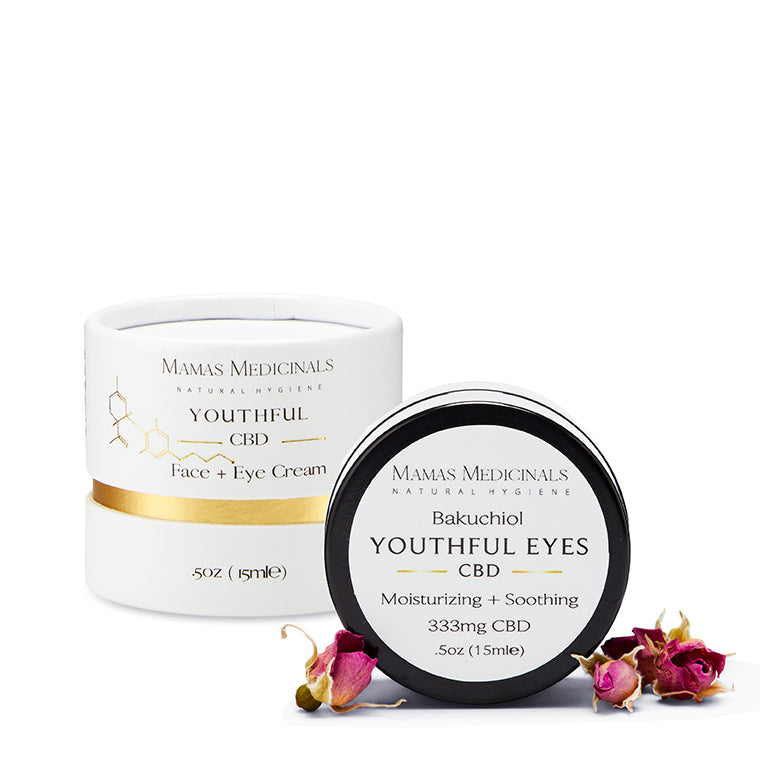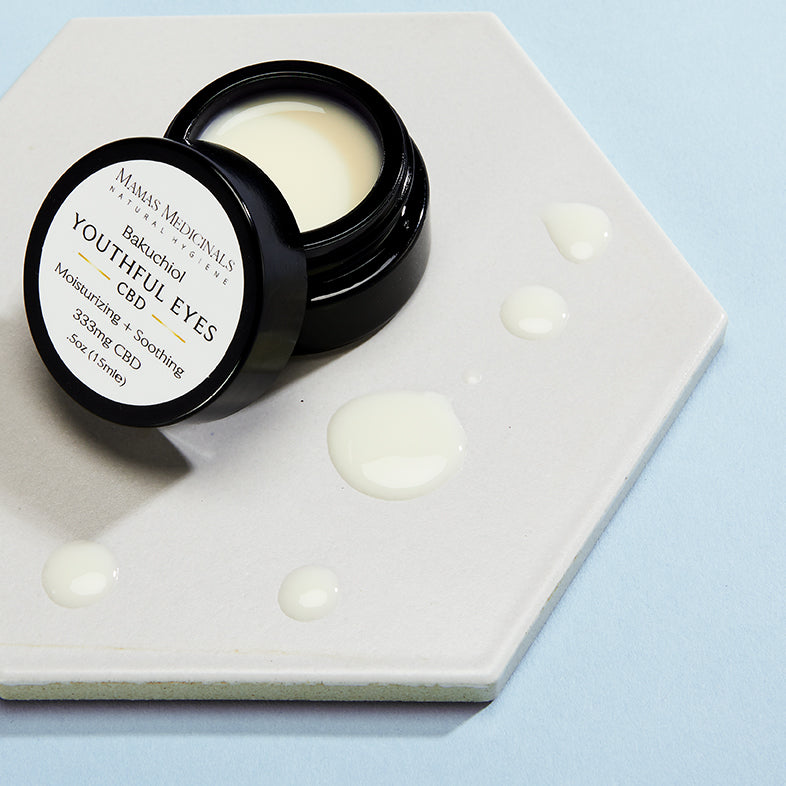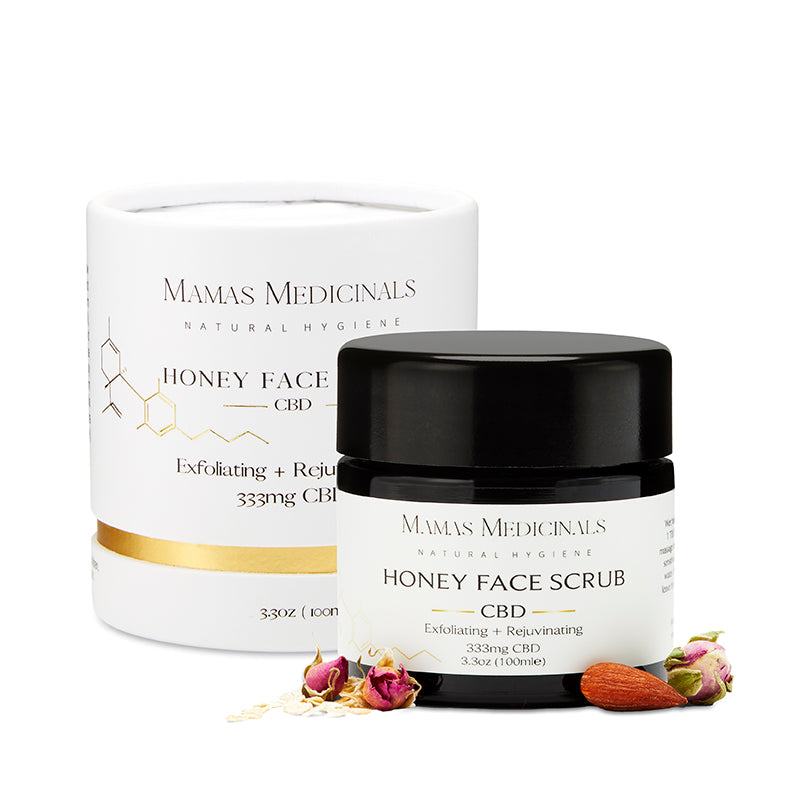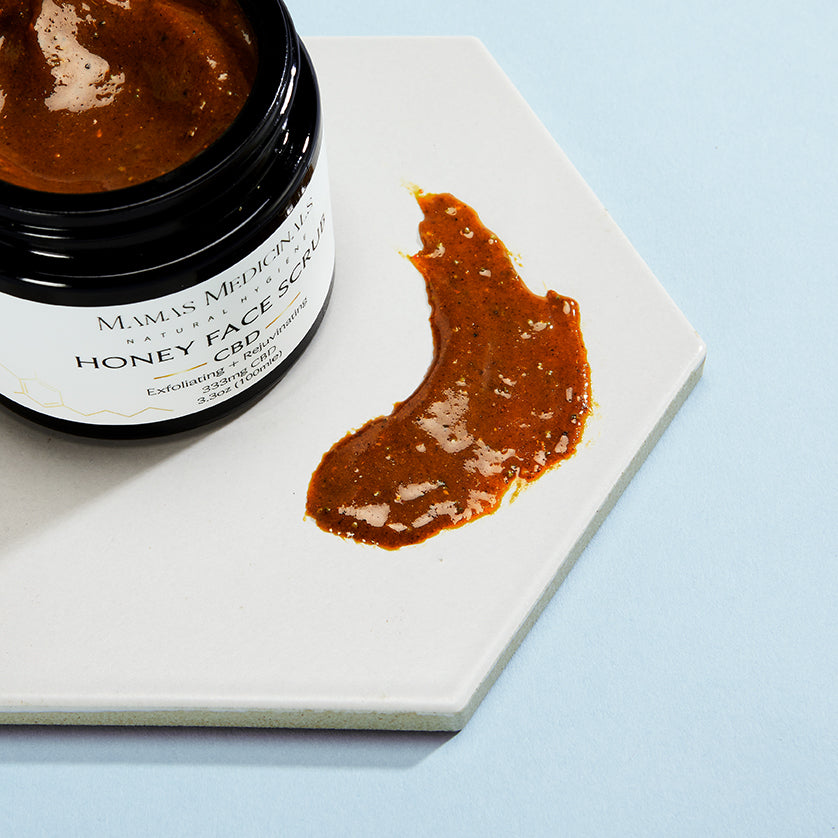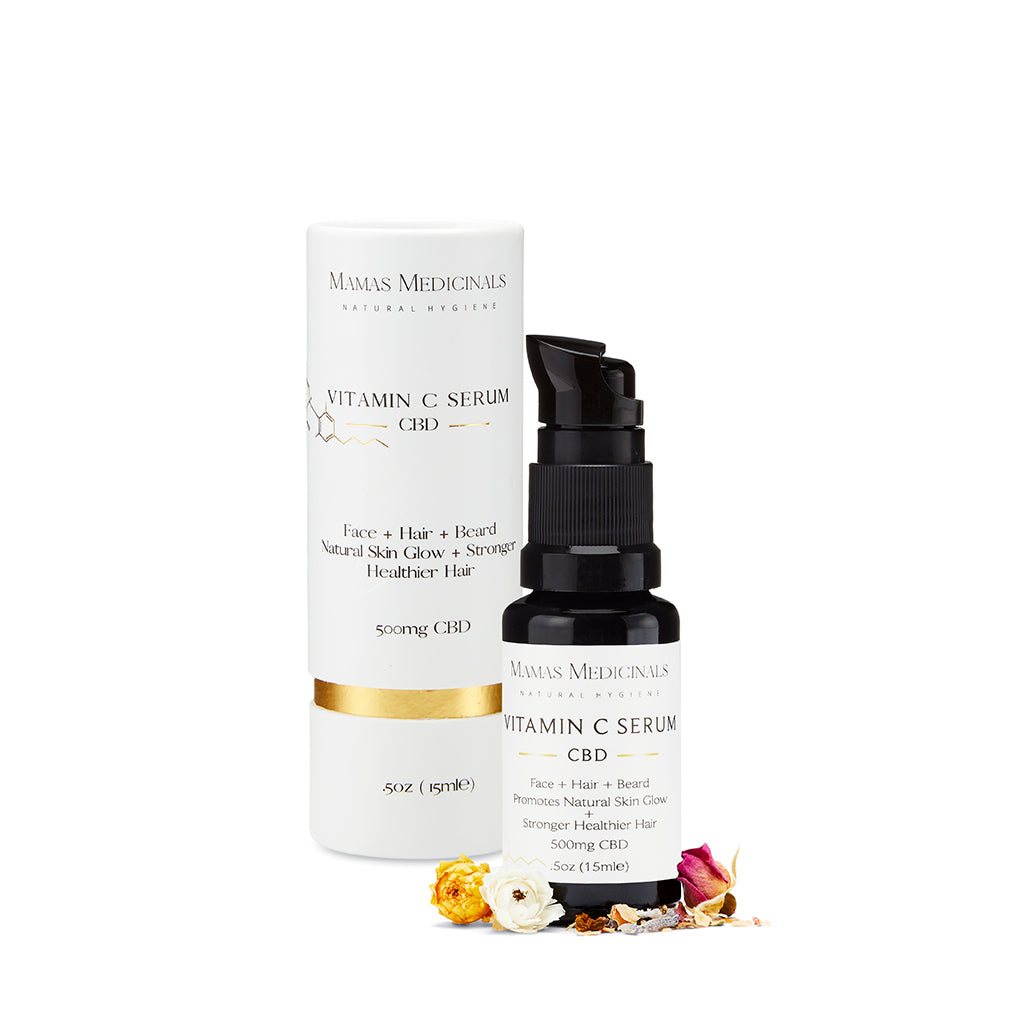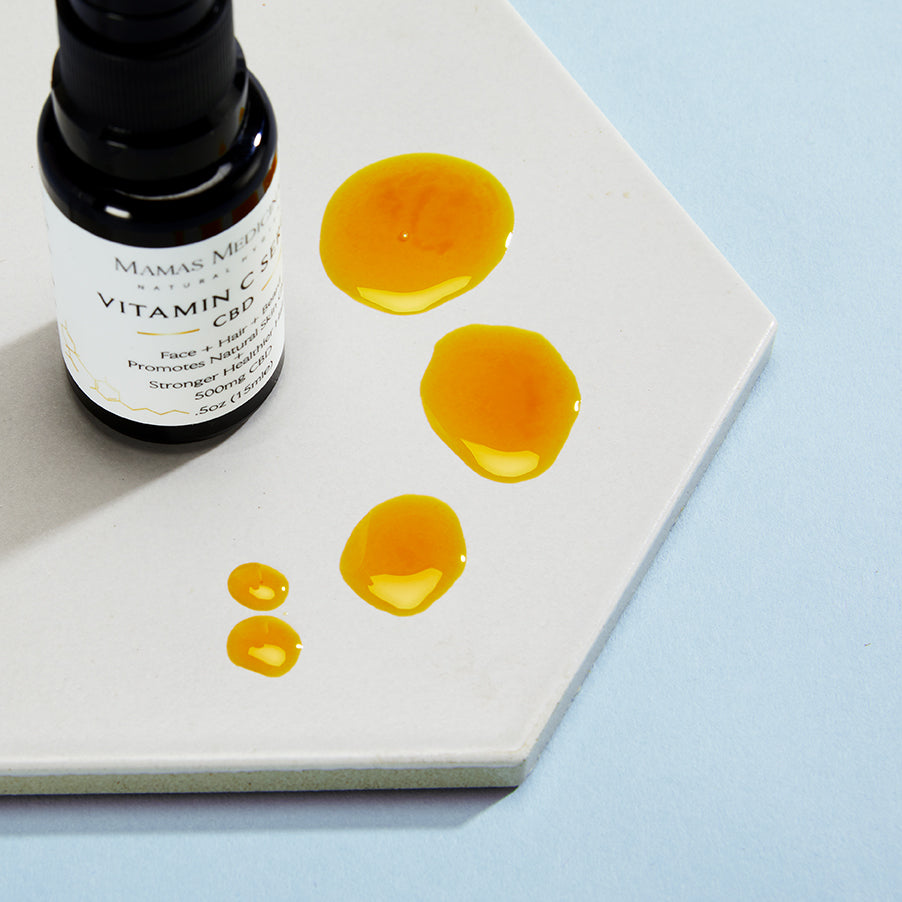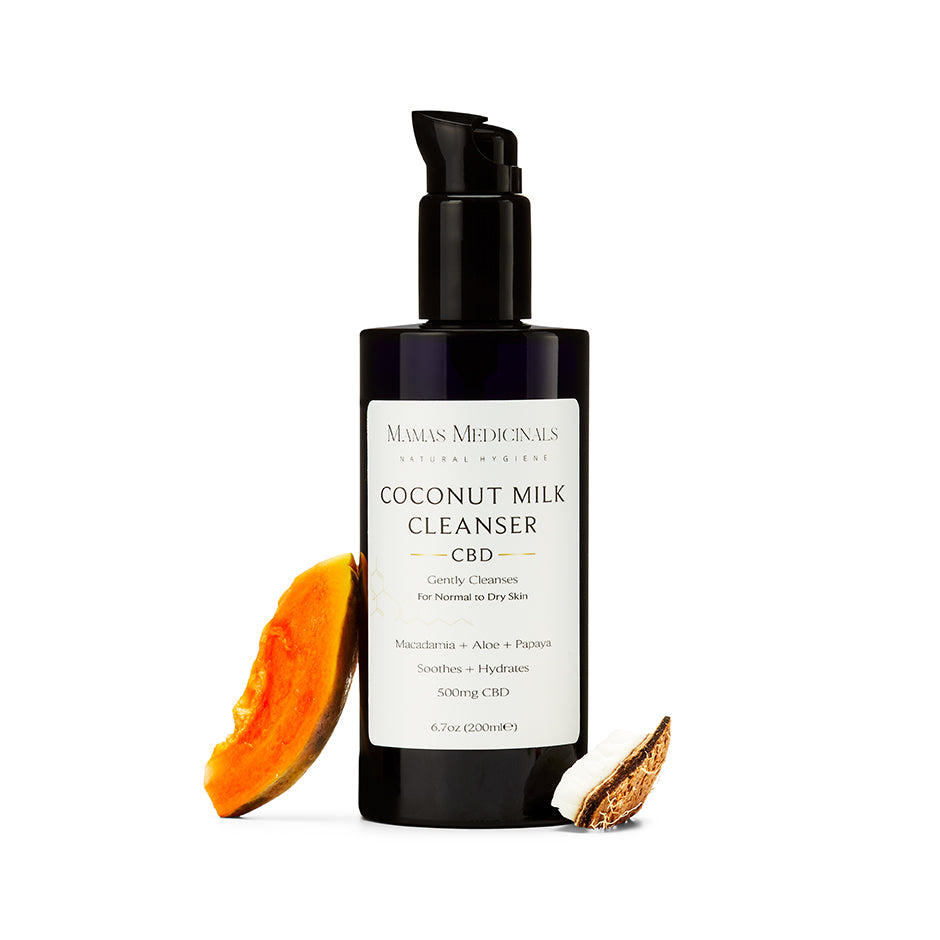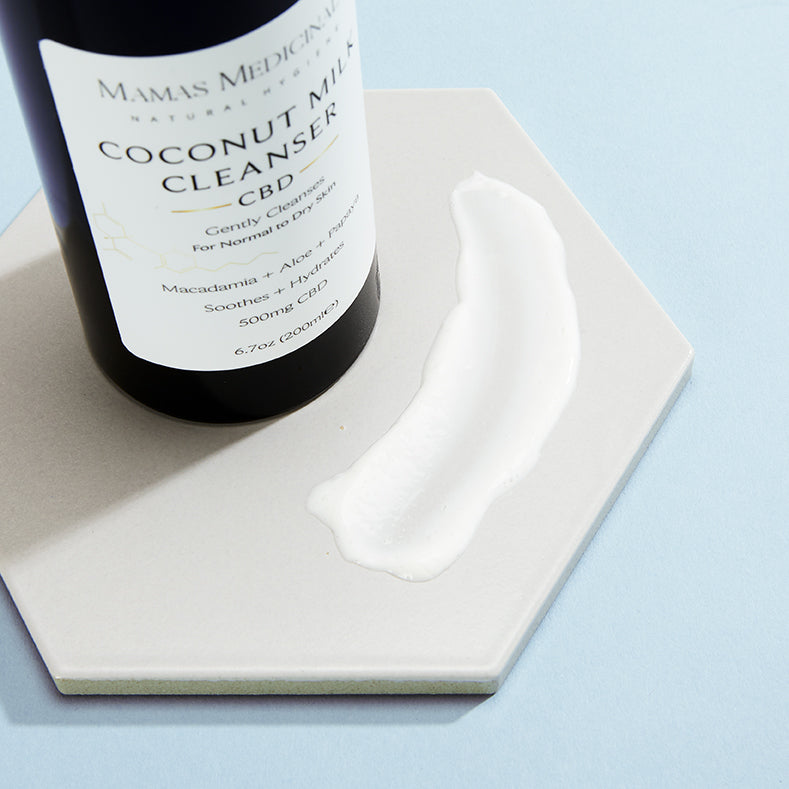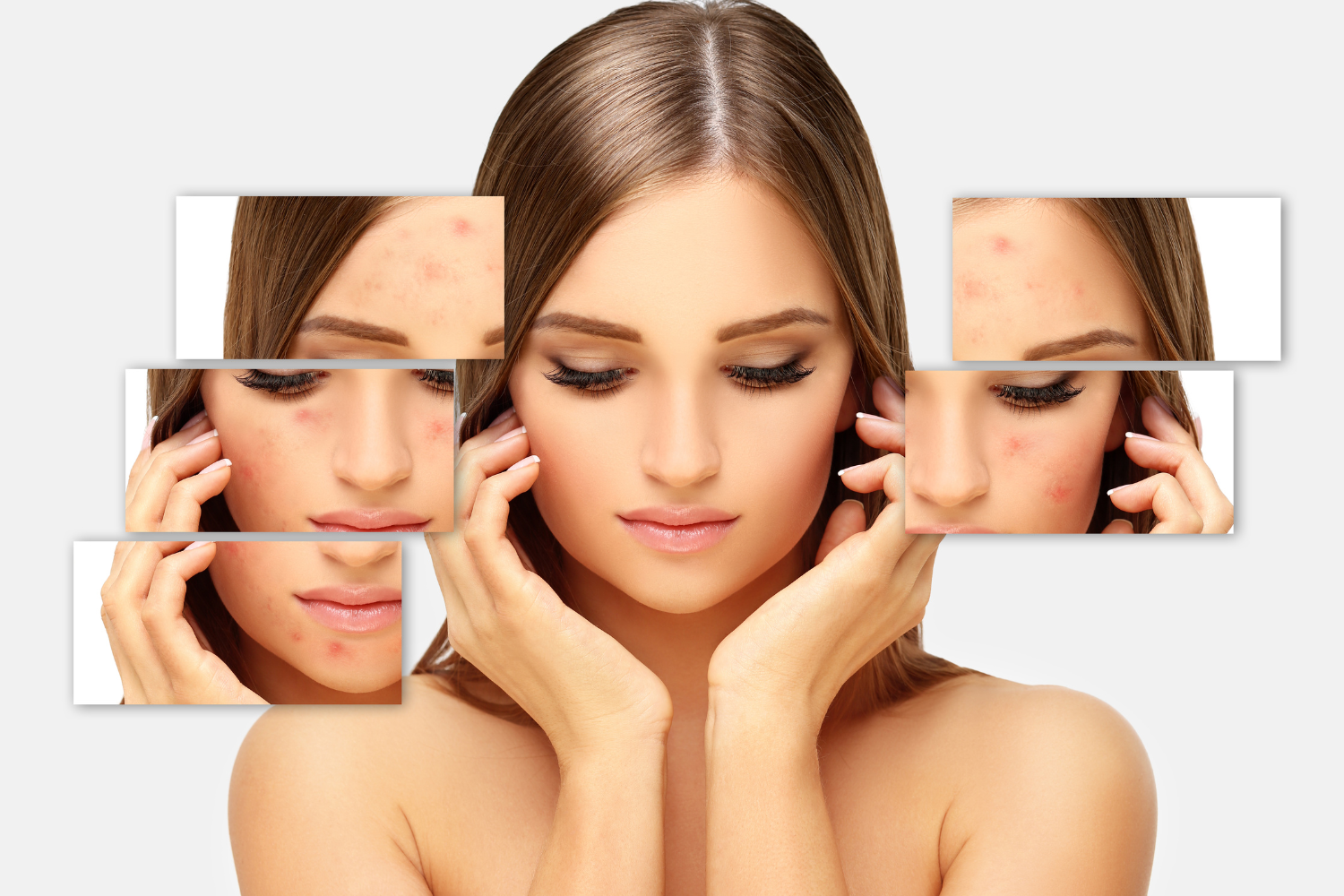 Why Balancing PH Helps Acne...
The perfect pH is the secret to beautiful skin. A skin pH of around 5 is ideal. The low and slightly acidic Ph protects our skin from bacteria growth and infection. Research shows pH imbalances can cause skin issues like eczema, redness, dry patches, acne, oiliness, and psoriasis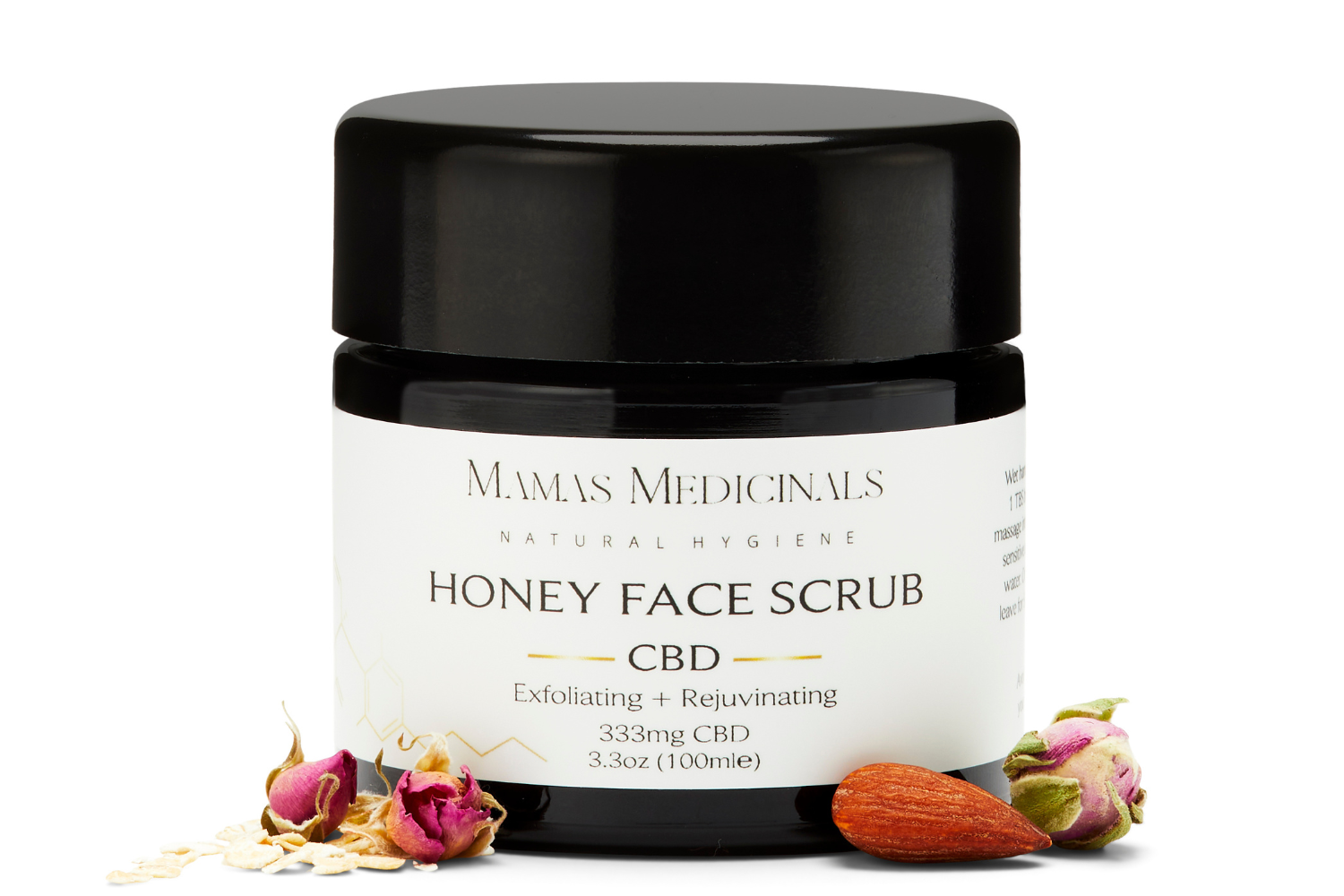 Why Honey & Exfoliants for Acne...
Honey helps balance the bacteria on your skin.
Antioxidants plus antiseptic and antibacterial properties make honey great for red, inflamed blemishes
Regular exfoliation helps reduce breakouts by keeping the pores from becoming clogged.
Made with poppy seeds.
Round physical exfoliants are less abrasive and best for sensitive skin.
Why Oils For Acne...
Use Mamas Medicinals to reduce skin inflammation, and create glowing skin that isn't dry, ages slower and looks great without makeup.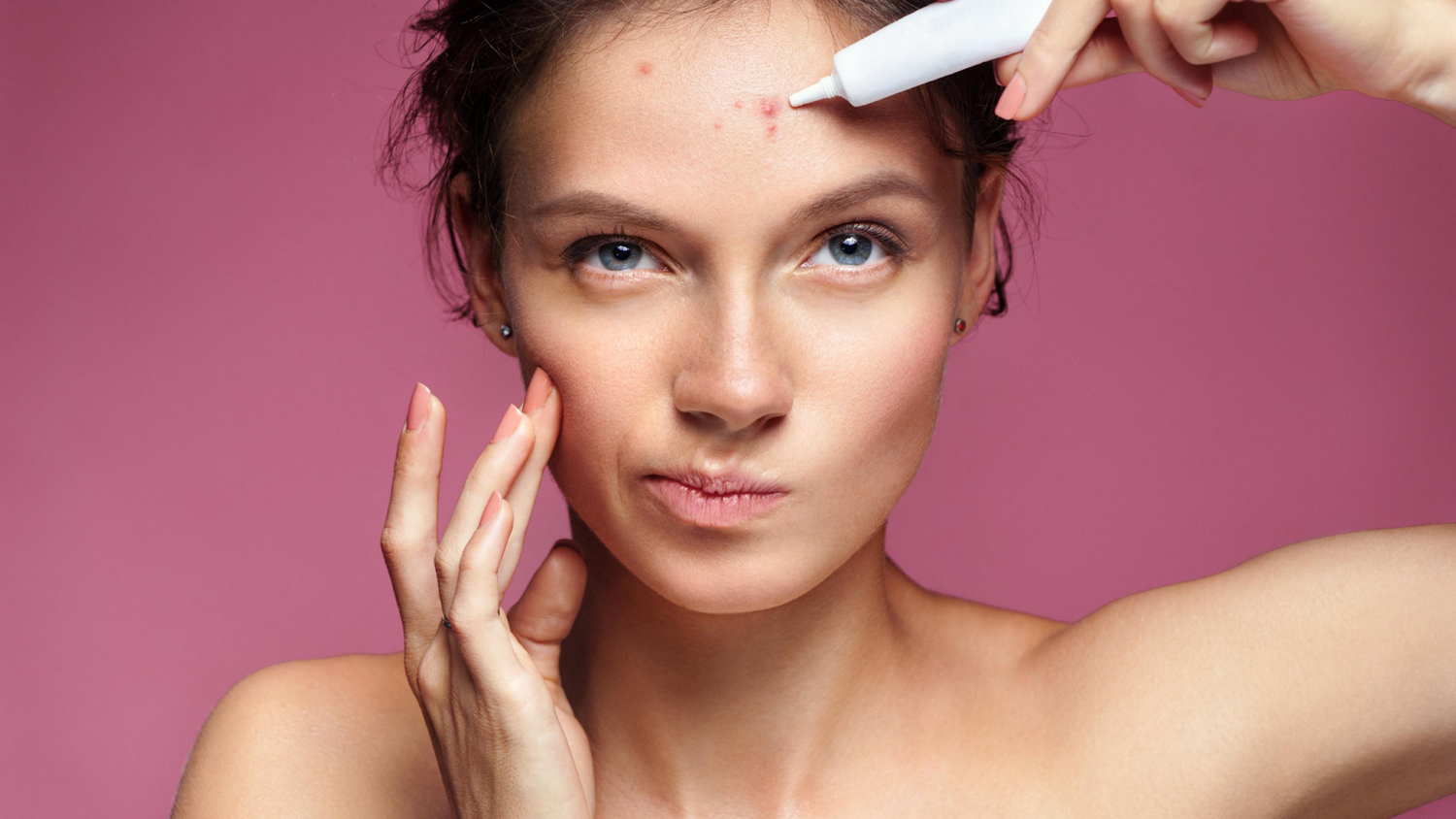 CBD and Acne: What You Need to Know
If you keep a close eye on the beauty, health, and wellness realms then chances are you're familiar with CBD. Often touted as a miracle ingredient, CBD has been gaining popularity around the globe for its ability to treat or improve epilepsy, insomnia, dental care, mental health disorders, and even skin conditions like acne. In this blog, we'll take a dive into all things CBD, along with how CBD can help acne and acne scarring.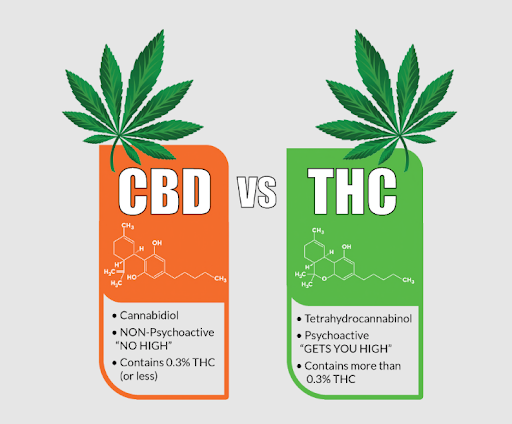 What's the Deal With CBD?
Cannabidiol (CBD) is a compound that comes from the Cannabis sativa plant (AKA the cannabis or hemp plant). Around 80 different cannabinoids have been found in the plant with THC being the most famous.CBD, though, is obtained from hemp, which is a form of the Cannabis sativa plant that only contains a trace amount of THC (0.3% or less), therefore, it can not get you "high.
(2018 Farm Bill) made it legal to sell hemp, along with hemp products, in the US.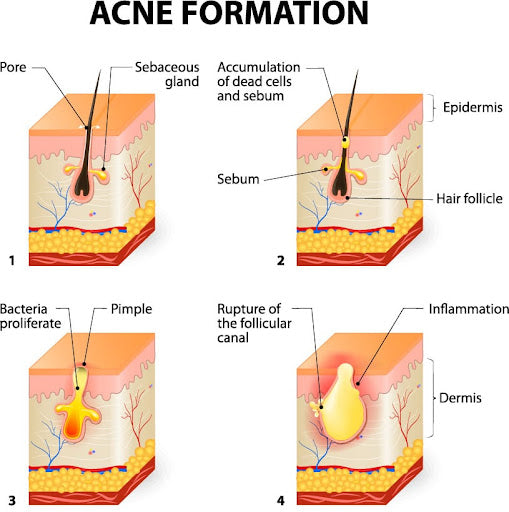 A Brief Dive Into Acne
Acne is a disorder of the oil glands (sebaceous glands) and the hair follicles. Your skin's sebaceous glands produce and secrete oils, which are known as sebum, to help keep your skin moist. The sebum that your body produces travels through the hair follicles to the skin. However, skin cells are able to plug the follicles, leading to the blockage of sebum. When the follicles are plugged, skin bacteria may begin to grow, which also can lead to inflammation and acne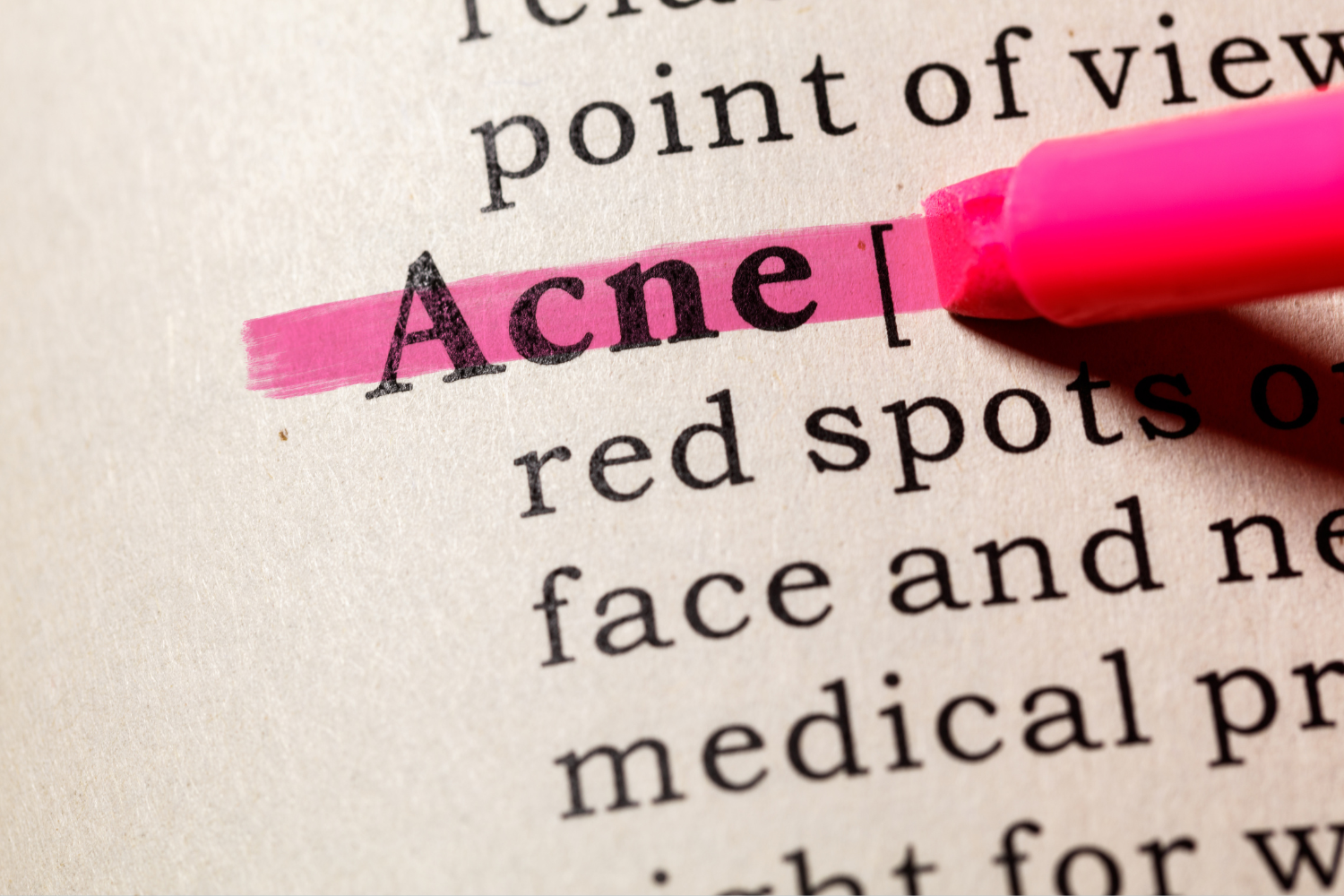 Types of Acne
Fear not, though; acne is very common; people of all ages, genders, and races have most likely dealt with acne at some point in their lives. In fact, the majority of people in the United States between 11 and 30 years of age will be affected by acne. Even older adults can experience acne!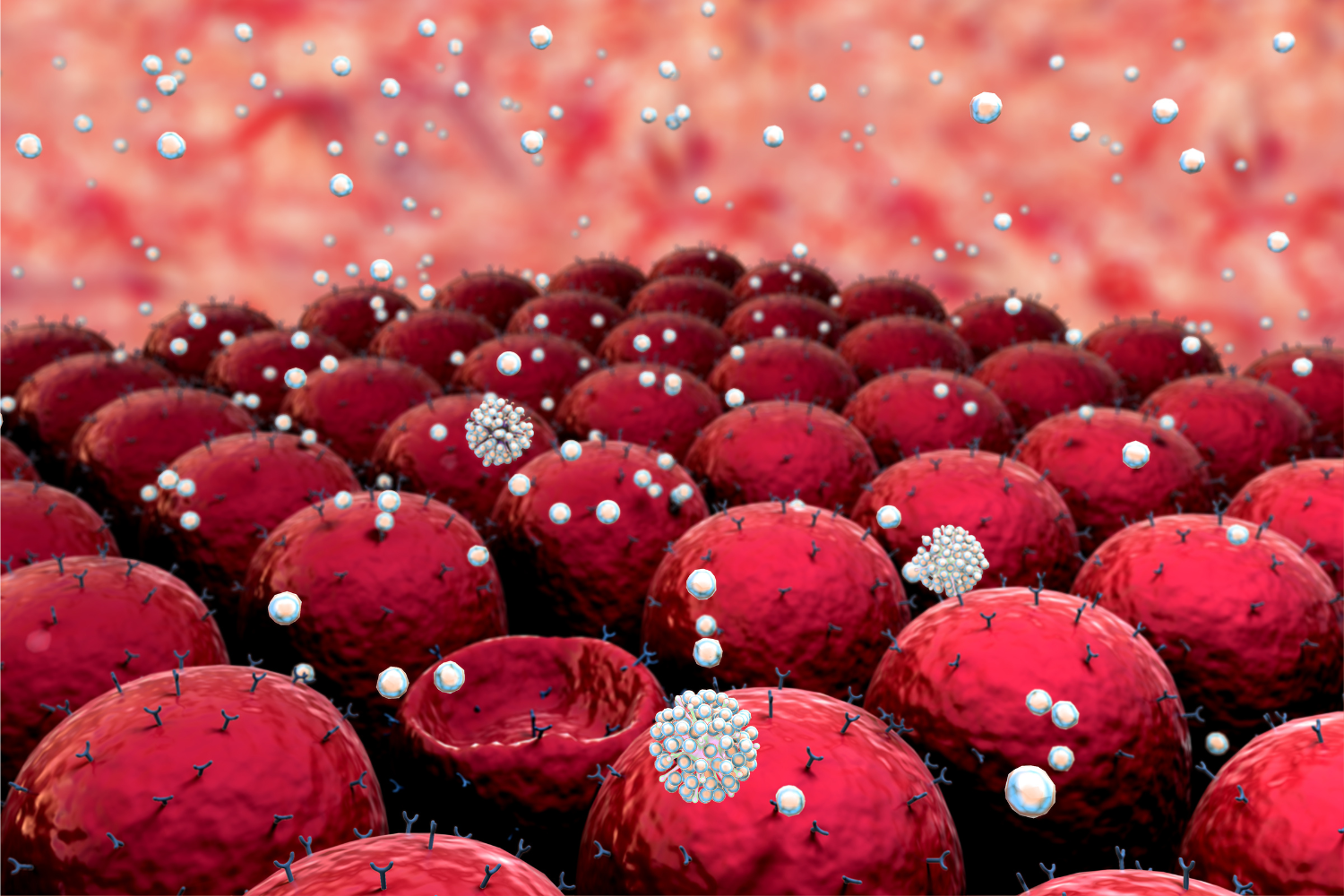 How Can CBD Improve Acne?
CBD is well-known for being able to reduce inflammation, which is supported by a 2017 study published in the Pharmacology and Therapeutics Journal. While CBD is commonly sold to relieve sore muscles and arthritic joints, the anti-inflammatory benefits of CBD may also improve acne.
In a study that was published in the Journal of Clinical Investigation, researchers found that CBD was effective at reducing the production of sebum, which as we learned above, can lead to acne when too much is produced. The study mentions CBD to have a "remarkable antibacterial activity that is key to fighting acne.

Researchers from this study also revealed that CBD triggered an anti-inflammatory reaction within cells, preventing the activation of inflammatory cytokines, which are a type of cytokine (a signaling molecule) that promotes inflammation. Cytokines can trigger acne, meaning that reducing them could prevent breakouts.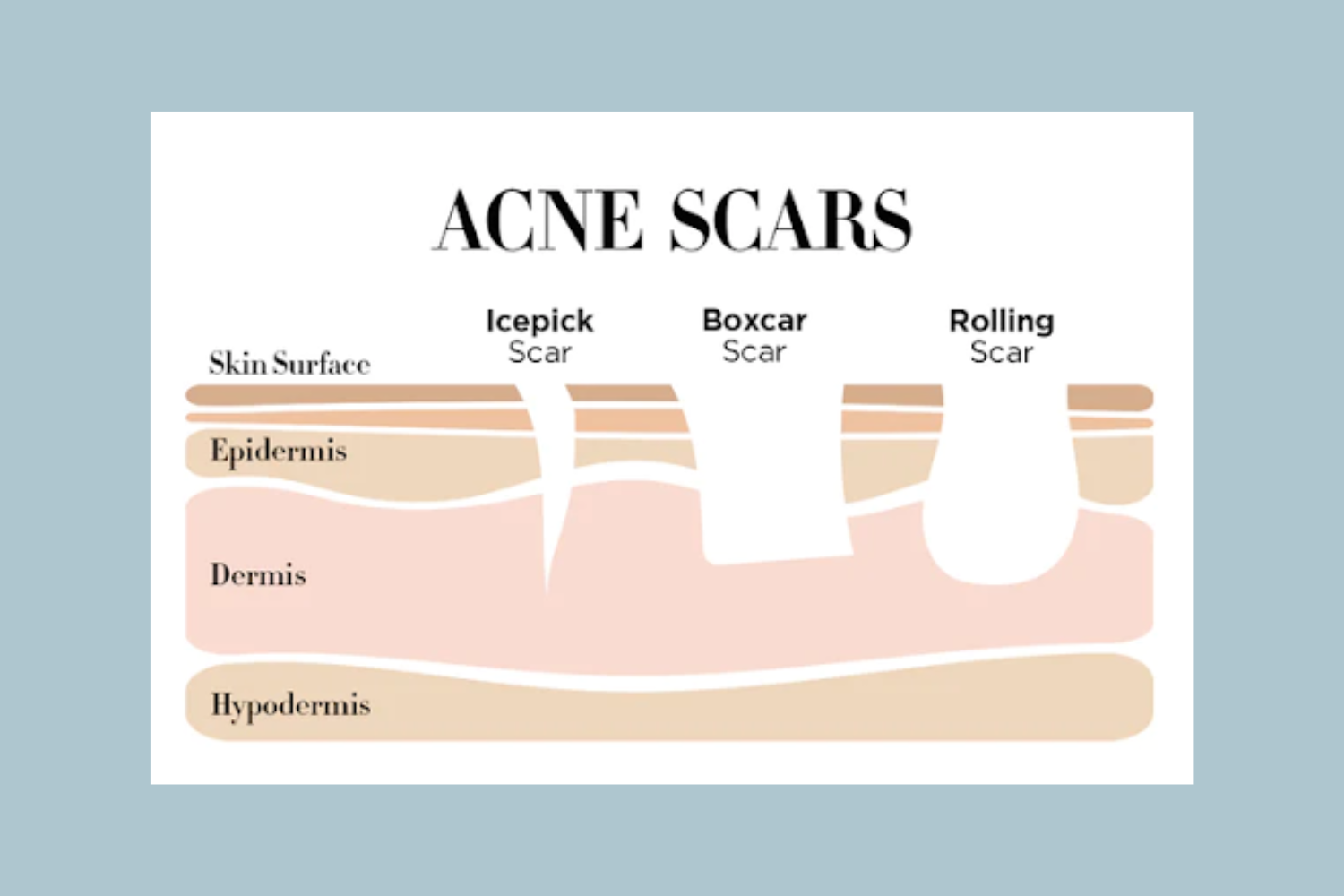 CBD's Effect On Acne Scars
Adding to that, a 2016 study on the cannabis plant focused on its antibacterial and anti-fungal effects. Researchers found that these effects from the plant may help reduce infections from dirt and a multitude of other pollutants on the skin that could potentially lead to acne
It's no secret that acne often elongates its presence by leaving scarring behind, which actually relates to what's happening under your skin. "During a breakout, inflammation is happening underneath your skin. This inflammation causes trauma to skin tissue — leading to scarring," says Annie Christenson, a medical aesthetician at Houston Methodist.

One study that was published in the La Clinica Terapeutica Journal followed 20 participants that had scarring related to acne, psoriasis, and atopic dermatitis. The participants were asked to apply CBD to any of their scarred areas twice daily for three months. After the three-month time frame, researchers reported that CBD significantly reduced the appearance of scars.

Other studies on human cells have shown that the compounds in hemp oil, like CBD, may also visibly improve acne scars by "reducing healing time, boosting collagen levels, and stimulating other healing processes, such as cellular turnover and regeneration." Thus, CBD may be a good option for those dealing with scarring due to skin conditions like acne.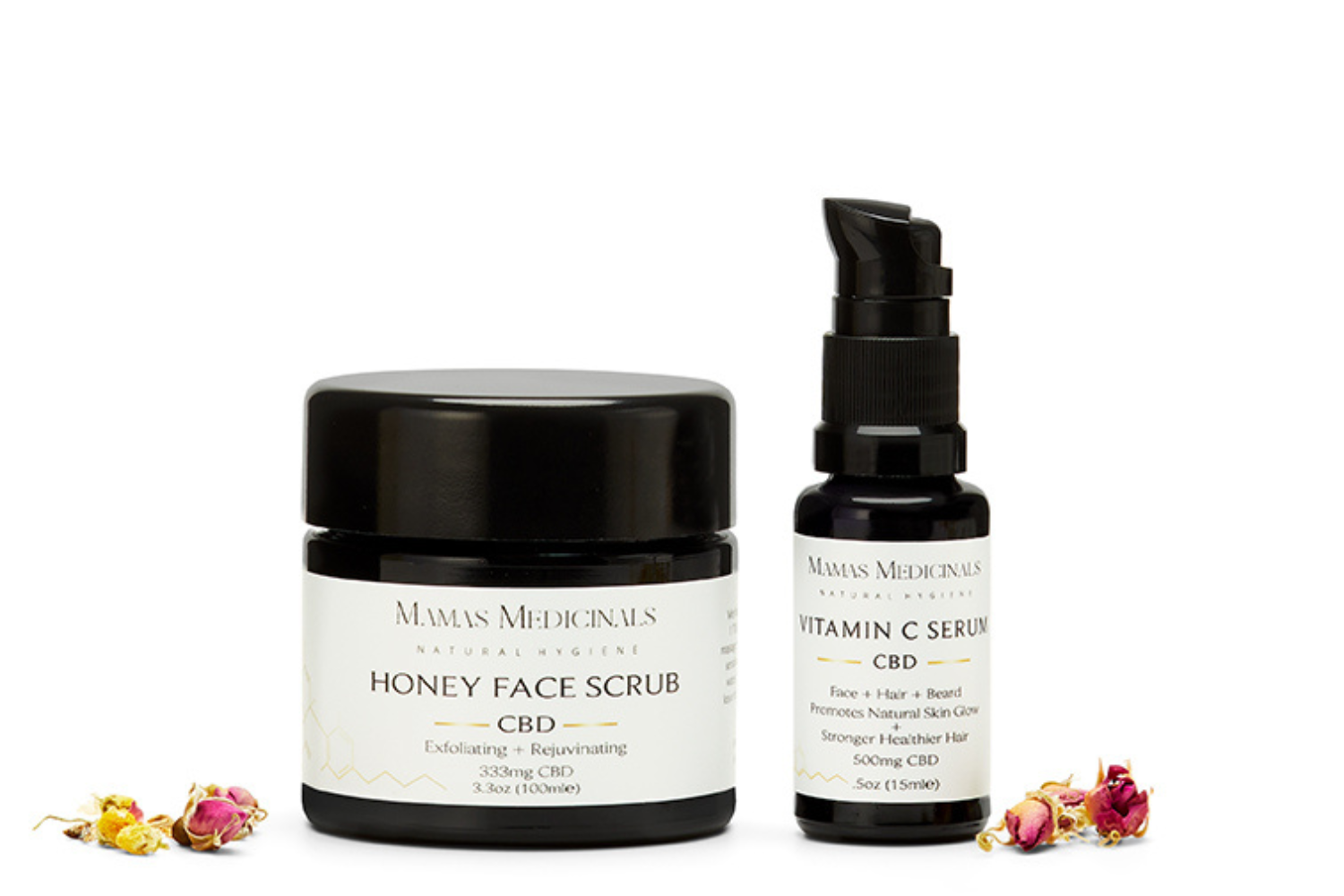 Mama's Medicinals Utilizing Nano CBD To Promote Skin Health
Mama's Medicinals is proud to be a pioneer of CBD as it's an amazing skincare ingredient that possesses extraordinary qualities, which is why we've included CBD in our Vitamin C Serum and Honey Face Scrub to help promote a nourished, healthy glow. Our formulas are perfect for all skin types, including those dealing with eczema, rosacea, acne, puffiness, wrinkles, dark circles, and uneven skin tones. 
The CBD used in Mama's Medicinal formulations is known as full-spectrum water-soluble nano CBD, which is made by using nanotechnology that makes the CBD particles smaller. Nano CBD has a 100% absorption rate, whereas traditional CBD oil has a 50% absorption rate. With Nano CBD, you can feel the results faster than traditional CBD as the small particles are able to penetrate the dermal layers of the skin.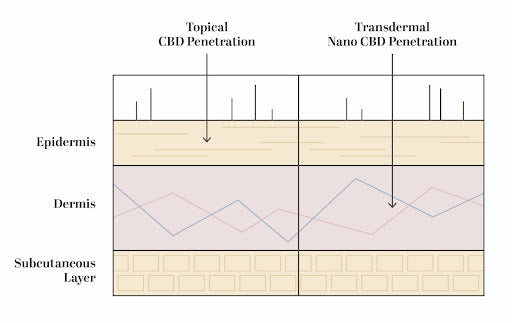 CBD vs Nano CBD
With Mama's Medicinals, you can also be 100% positive that our CBD is sourced from the USA, organically grown, and third-party tested. Plus, our products contain 0 chemicals and are vegan,cruelty-free, and even edible, though we don't recommend eating spoonfuls (lol). All of Mama's Medicinals' products are made with love and care, so come join us in the CBD skincare revolution!
100% Money Back Guarantee

Love it, or we'll replace it or refund it!

SO NATURAL IT'S EDIBLE

If you can't eat it, you shouldn't put it on your skin.

Making CBD skincare since before it was cool

Passionately making CBD skincare for 12 years. Made to hydrate dry skin, heal, soothe and delight you!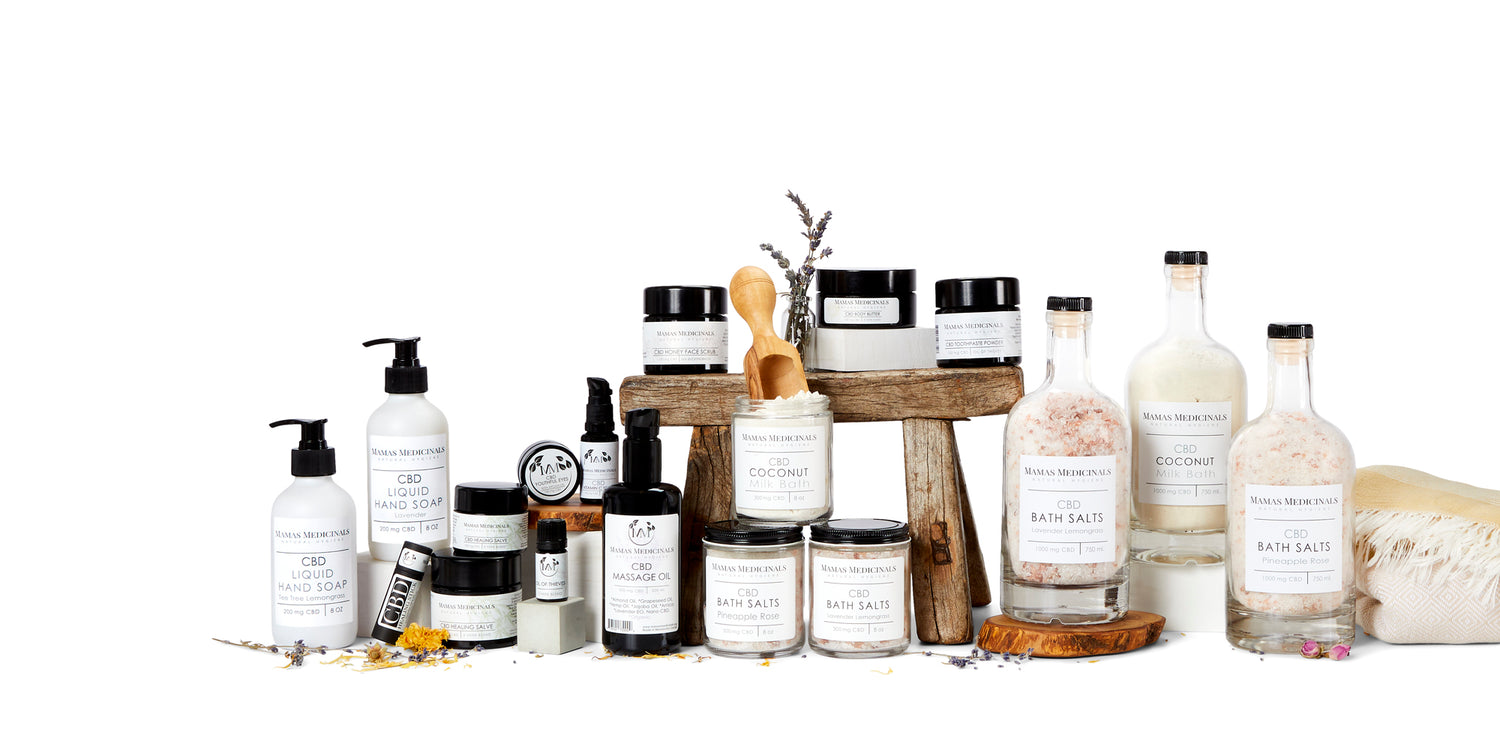 FAMILY OWNED AND OPERATED
Tried and true since 2011 dedicated to soursing ingredients straight from the earth to help you with redness, sensitivity, puffiness and texture to create the skin you have always admired