Soothe + Heal + Regenerate
Mamas Medicinals, way more than skincare
Our Story
Fourteen years ago, a little girl had eczema that was painful to look at. With some herbs and oils, a desperate mom was able to soothe and eventually heal her daughter's rash. Meet Emily Held, the founder of Mamas Medicinals. That's how it started, with one product she wanted to share with the world to help heal people. Now, she has 10 botanical skincare products dedicated to helping rejuvenate the skin and body naturally. Crafted with the highest quality local ingredients, every Mamas Medicinal botanical skin care product is made with love, helping people of all ages achieve clear skin and be free of pain, rashes, and blemishes.
Healing Salve | CBD
Regular price
Sale price
$69.00 USD
Unit price
per
Sale
Sold out
Share
Our #1 Selling CBD Topical
View full details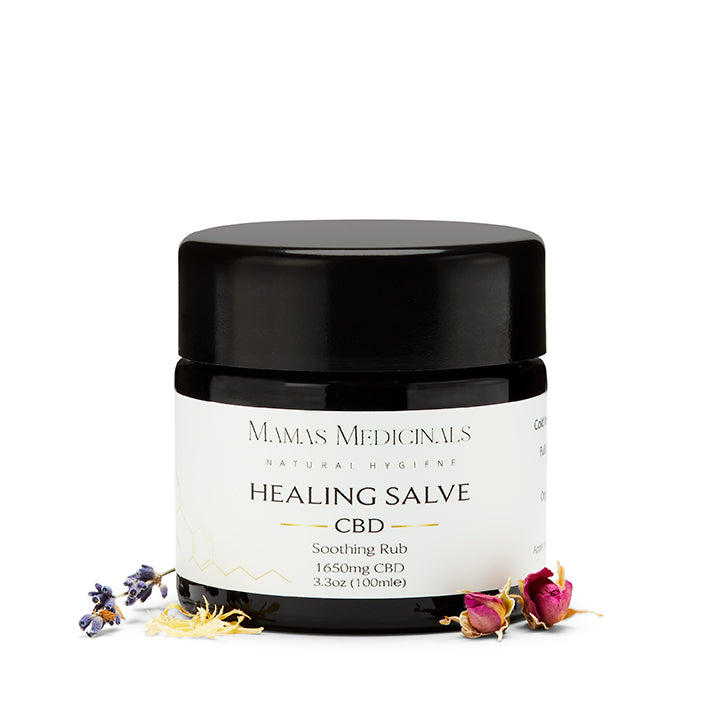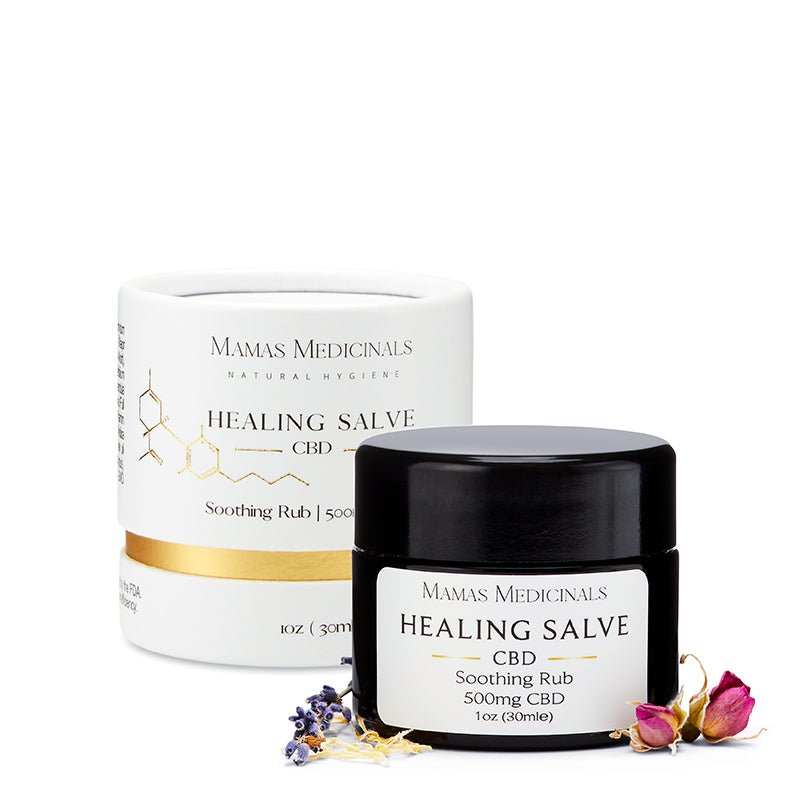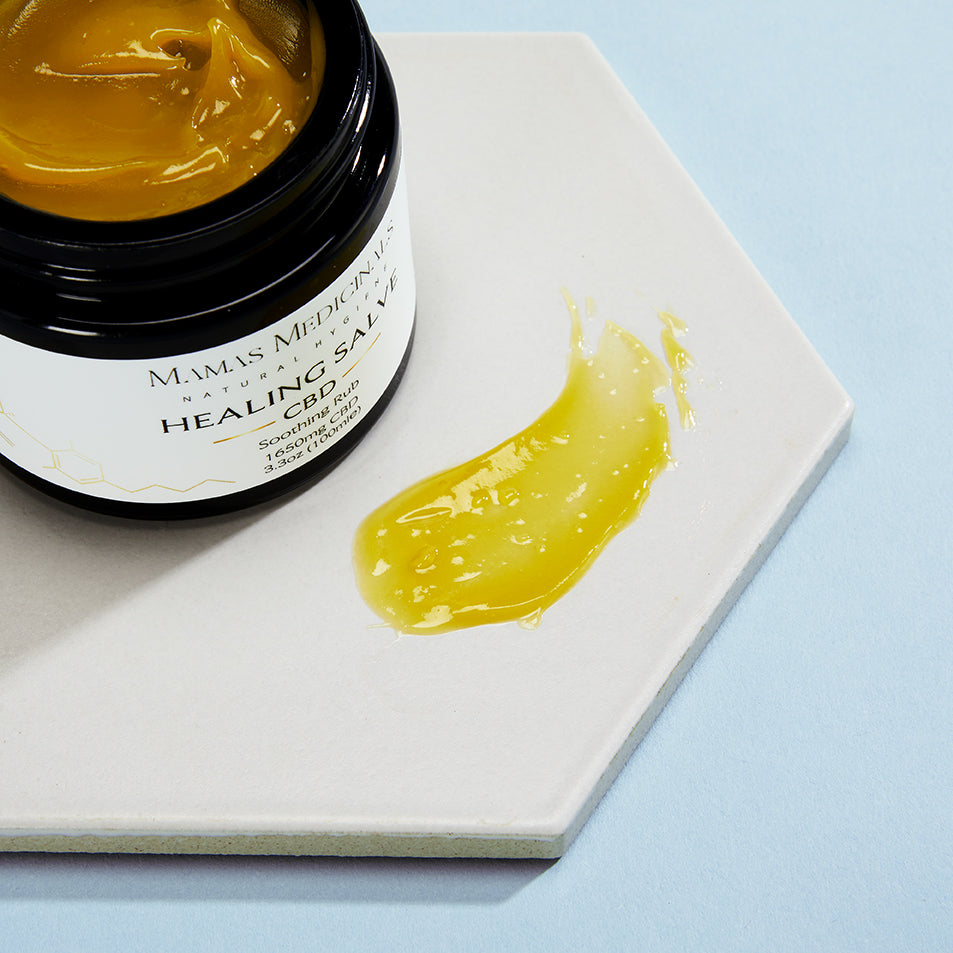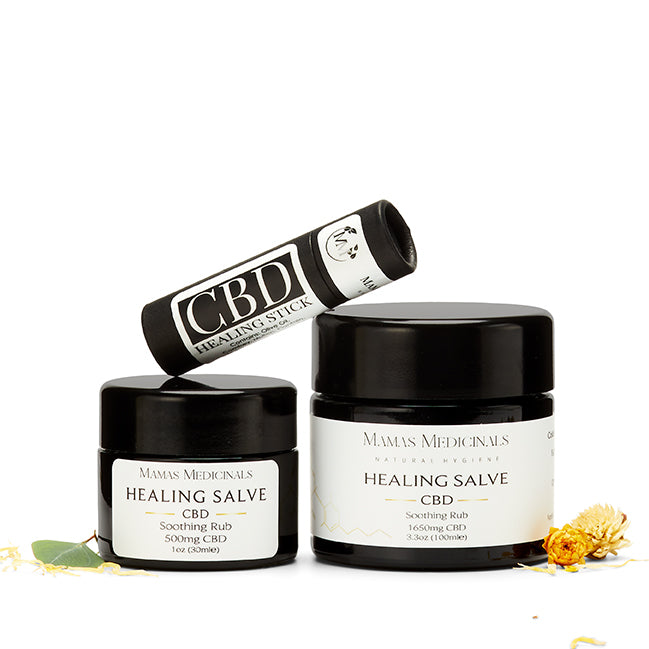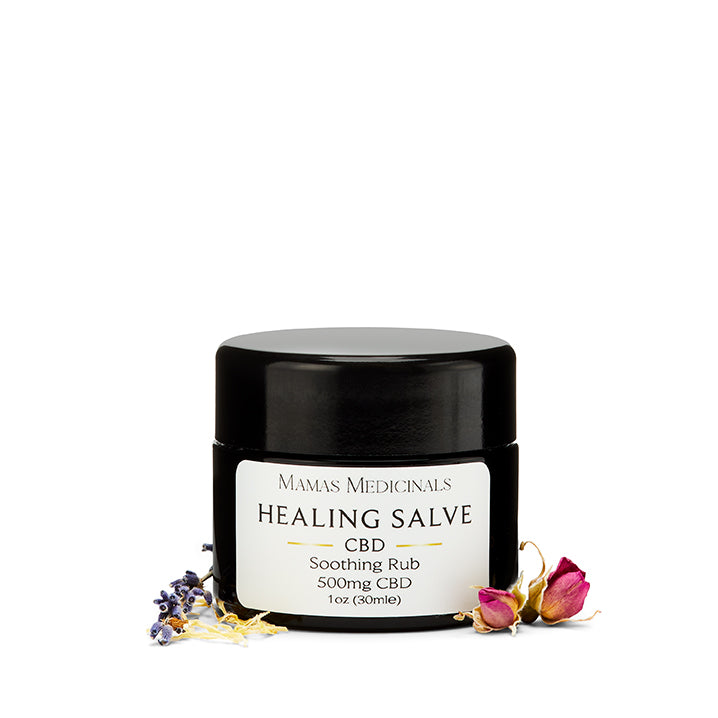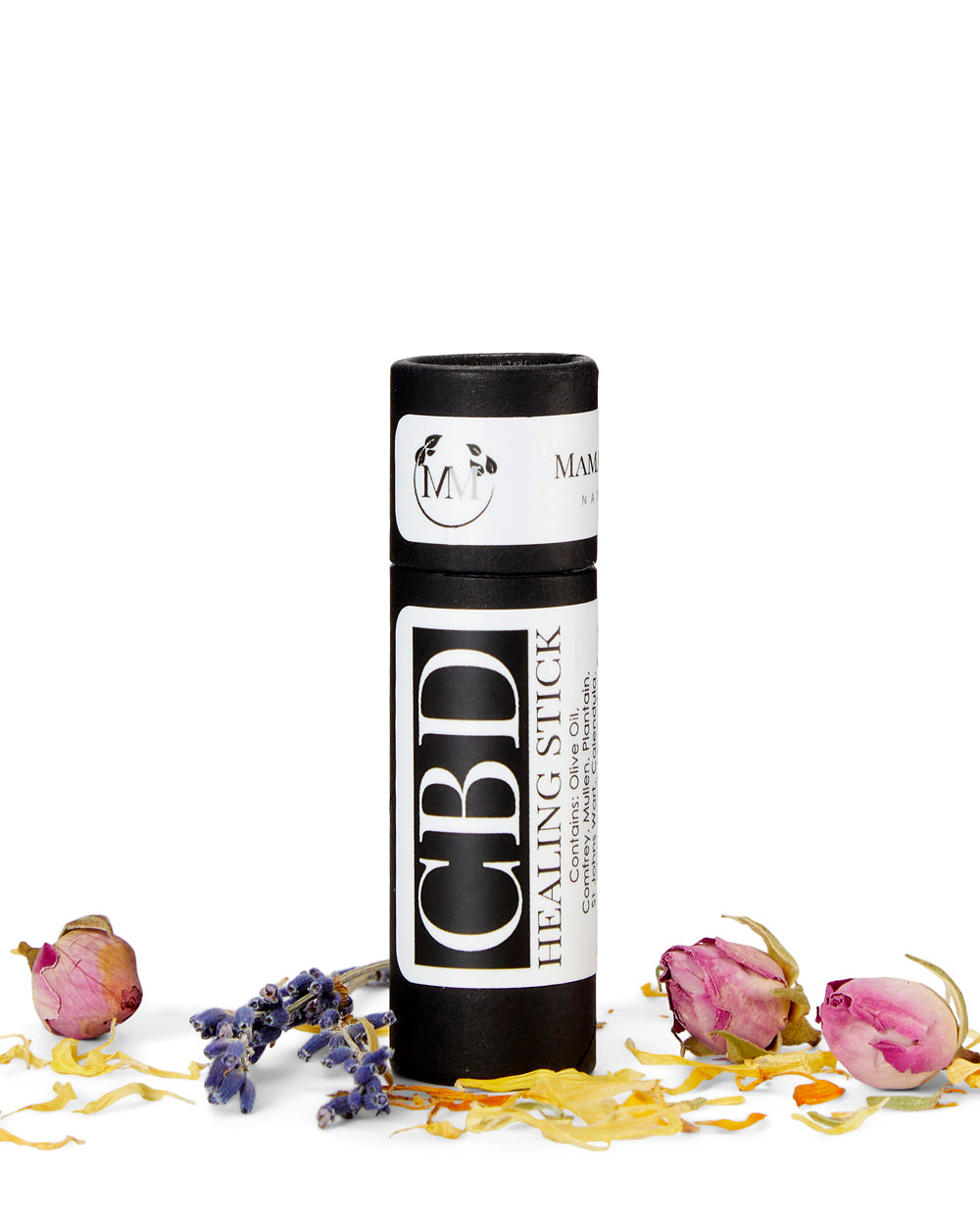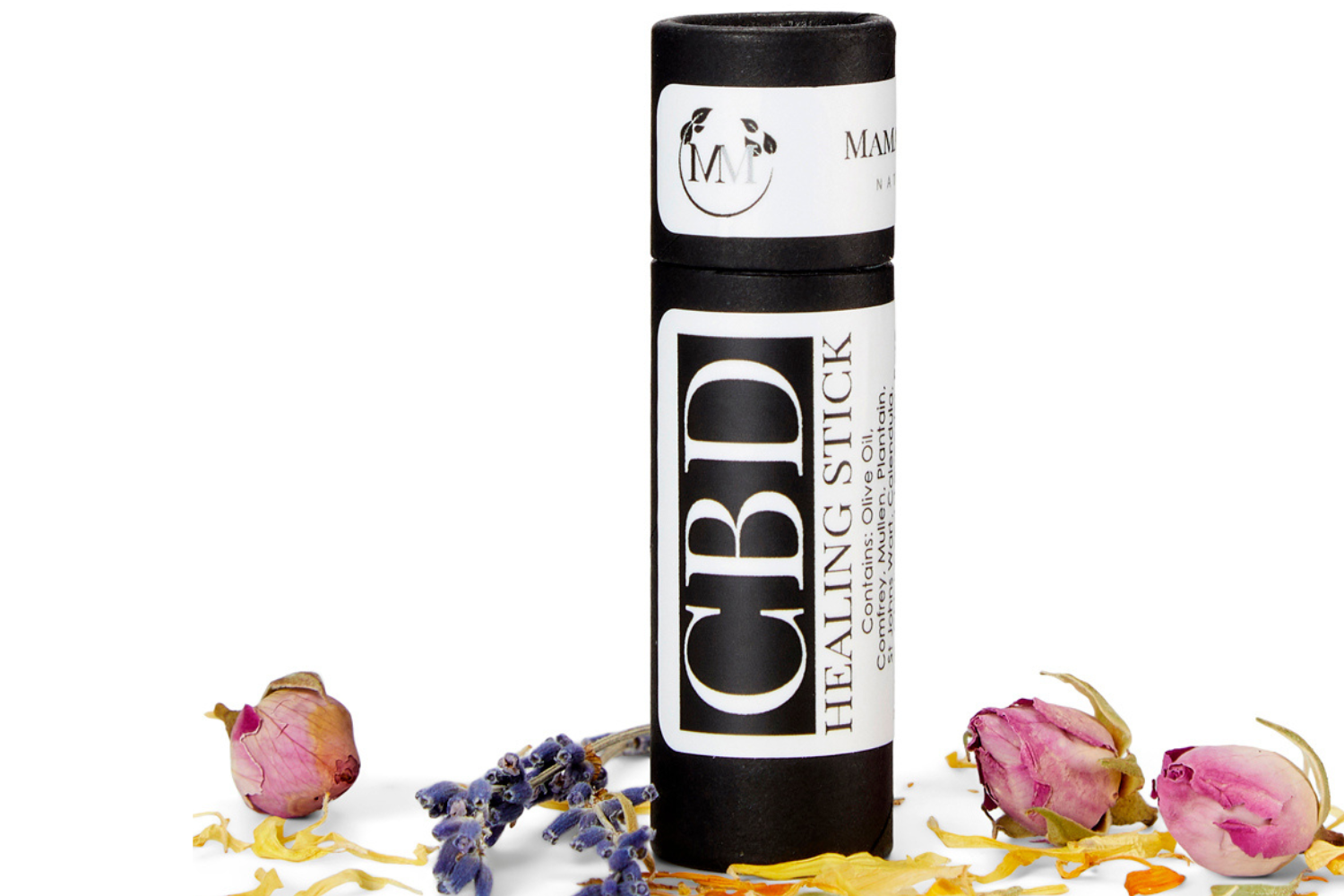 You might have inflammation if you have pain, arthritis, redness, eczema, psoriasis, acne, swelling or itching
Mamas Medicinals Healing Salve is a supercharged ointment made up of 13 herbs that synergistically work together as an anti-inflammatory powerhouse. Try it free today.
Try Free
Mendocino Made Gift Box
Regular price

$116.00 USD

Sale price

$92.00 USD

Unit price

per

Regular price

$100.00 USD

Sale price

$86.00 USD

Unit price

per
Q & A
✓ Will I fail a drug test with CBD skincare?

Our CBD skincare will not make you fail a drug test.
✓ What if I am not happy with my purchase?

Yes, every product is 100% guarentied. If you are not happy return it or exhange it within 30 days.
✓ How do you feel about animal testing?

Our brand is a Leaping Bunny certified brand. Our range of products are all natural, cruelty free, plant based, Organic, and safe. A wide array of our ingredients are indigenous to Northern California, sourced locally to where they are made to advance sustainability and elevate our local community.
✓ Where is Mamas Medicinals made?

Mamas Medicinals products are made and distributed from their facility in Northern Californa
✓ How long does it take to ship?

Priority Shipping

Ships within 2 business days

Now offering to ship to the United Kingdom, Bulgaria, Cyprus, Austria, France, Germany, Greece, Portugal, Poland, Spain, Switzerland

International $30 flat rate shipping

International orders over $120 free shipping
✓ What does CBD do for skin?

Hemp oil contains potent anti-inflammatory compounds, such as omega-6 and omega-3 fatty acids, antioxidants, and CBD, that may help reduce symptoms associated with inflammatory skin conditions, such as acne, skin dryness, itchiness, and pain.
✓ What is nano CBD?

Water soluble CBD is made by using nanotechnology, which makes the CBD particles smaller. That is also why it is called nano CBD. Nanotechnology uses sound waves to break down CBD clusters into smaller particles and these micro-sized particles become small enough to dissolve in water. Nano CBD has a 100% absorption rate, whereas traditional CBD oil has a 50% absorption rate. With Nano CBD less gives you more and used topically you can feel the results within 15 minutes rather than close to an hour because the small particles are able to penetrate the dermal layers of the skin. Always look for a company with regular third party testing. You can find our third part lab test here.
FREE SHIPPING NATIONWIDE

Delivery on us for all orders over $70

FAMILY MADE AND OPERATED

Tried and true since 2011

MONEY BACK 100% GUARANTEE

Love it, or we'll replace or refund it!